Increase your privacy with a touch of class and design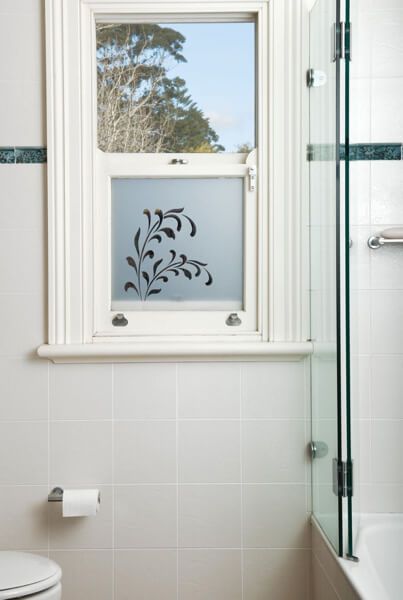 Increasing the privacy of bathroom windows traditionally meant fitting blinds or curtains. While this certainly does increase the privacy of your bathroom, it blocks a significant portion of light (and sometimes all of it) that enters. However, with our range of frosted bathroom window film, you can now increase your privacy while still allowing light to pass through!
Your bathroom window privacy film can even have a decorative design or pattern etched into it. This makes bathroom window film a great way to add a touch of class and design while increasing your privacy. This makes it a very versatile film that not only looks good, but is fully functional just as you intend it to be.
Browse our gallery
Take a look at our gallery for some great bathroom window privacy film ideas to get you started. With the ability to have your bathroom window film cut to virtually any size, rest assured that whatever size window you've got, we've got the film for it!