Removable Frosted window film is a great way to transform your existing plain glass windows from drab to fab. Your windows will be the envy of your neighbours with a modern look that's completely changeable.  The best benefit of frosted film is increased privacy of your living spaces, without compromising on natural light in your home.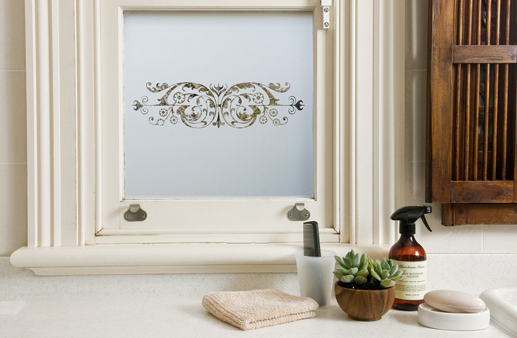 One film, endless applications – Removable Frosted Window Film
Bathroom Privacy: One of the best places to apply frosted window film is Bathroom windows. Our film maintains natural light and the feel of your bathroom while providing privacy and style.
Clutter Screening: Keep clutter inside your cupboards away from view and install removable frosted window film. The best part, because the film doesn't leave any sticky residue when removed, you can easily change the patterns.
 Front Door Privacy: Add a touch of style to your front door by installing a decorative or custom frosted window film. By applying frosted film to your front door you'll add privacy without compromising on light in your home. 
View the range, and get inspired
Browse our design gallery for some inspiration. With our wide range of designs available in any size, shop online for frosted film today!