Frosted window film is a great way to transform your existing plain glass windows. Not only do they look sleek and modern, but frosted film increases the privacy of your living spaces, without compromising natural light entering through your windows.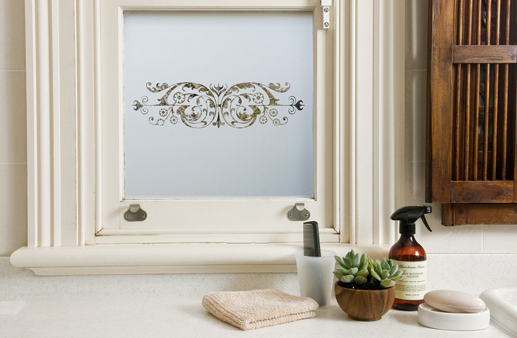 One film, endless applications
Bathroom windows – bathroom windows are one of the best frosted window film applications. They allow you to maintain the natural ambience of your bathroom, while keeping prying eyes out.
Glass kitchen cupboard doors – keep the clutter inside your cupboards away from view by installing removable frosted window film on your glass kitchen cupboard doors. And what's more, because they don't leave any sticky residue when removed, the frosted film patterns could easily be changed as often as you like.
Glass front doors or door sides – add a touch of décor and design to your front door by installing decorative frosted window film.
View the range, and get inspired
Browse our design gallery for some inspiration. With a range of designs and patterns available in virtually any size big or small, shop online for your very own frosted window film today!