When most people think of window privacy, blinds or curtains immediately come to mind. But did you know that decorative films are just as effective while in most cases, being much cheaper?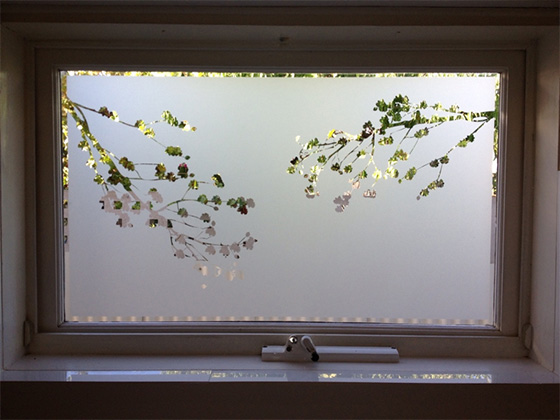 Increase the security and privacy of any room
It's true, plain or decorative privacy window film is a great way of increasing the security and privacy of virtually any room in your home or office. And here's why:
DIY – being a fully self-installed system can save you heaps on installation costs. And because it's so easy to install, you could make a fun weekend project out of it!
Customisable – with the ability to create a custom designed decorative film for windows and doors, why not get creative and add a touch of design while you're at it?
Easily replaceable – give your space a fresh new look whenever you feel like it! And because it's a DIY application, there's no downtime while you're at it!
Browse our gallery
Take a look at our gallery for some inspiration, or shop our designs if you're ready to jump in and buy decorative window film. With fast delivery available Australia wide, your decorative privacy film is just a click away.