Add a touch of design and modern elegance
If you're looking to add a touch of design and modern elegance to your home windows a decorative window film is an excellent option. And because they're a simple DIY application, you save heaps! All our films are easily removed so you can change your space whenever you like. Some customers choose to change their film every season or even add a film for a special birthday or event, such as a wedding.

Our exclusive Decorative Window Film Range
Whether you're after a simple plain film or a more elegant decorative window film design we've got you covered. The options are endless with our wide range of decorative window films:
Plain frosting – ideal if you simply want to increase privacy.
Patterned – repeated designs all over the film.
Custom made graphics – fully customisable graphics that look similar to decorative stained glass window film.
Text cut out and much more!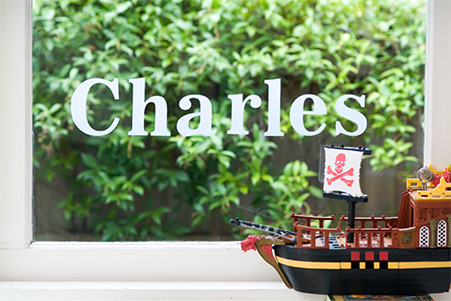 Custom Designed Film
Have a design idea in mind? Our in-house design service can create your perfect decorative window film. Even a vague idea that needs some refining or you just wants something unique, ask us.  And, If you have your own artwork, we're happy to turn it into a film masterpiece.  Require a larger application? Our partner PARAGON films can provide large scale film application.
Take a look at our design gallery for some inspiration. With lots of designs ready to go, we're sure to have a decorative window film design that will suit your needs. And if not, we'll design it for you. Shipping available across the country, no wonder we're one of the most favoured Australian decorative window film suppliers!