Increase the privacy of your home or work space!
Whether you're looking to increase the privacy of your living spaces, or spice up your work space with your logo or name engraved, window frosting is an excellent option on a budget. And being a fully DIY window film, you could even make a fun weekend project of your redecoration! Here are some great ideas to get you started:
Bathroom windows or shower screens – frosted privacy window film on bathroom windows or shower screens are a good way to allow natural light to enter your bathroom while still maintaining privacy.
Kitchen windows – DIY window frosting with patterns or custom artwork look great in kitchens with larger windows. They help add a touch of design to otherwise plain glass while still being fully functional.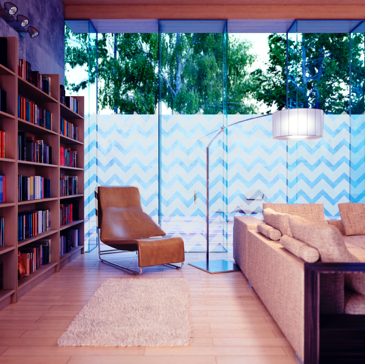 Choose from our pre-cut designs or customise your own!
With several pre-cut designs, or the chance to customise your own design and flat rate shipping Australia wide, whether you're frosting windows for privacy or just wondering how to frost a window, the information and supplies you need is just a click away!