Whether you're looking to increase the privacy of your living spaces or just refresh your plain glass windows, consider frosted glass window film. And because our range of frosted glass film is fully DIY, it's never been easier!
Learn the application process here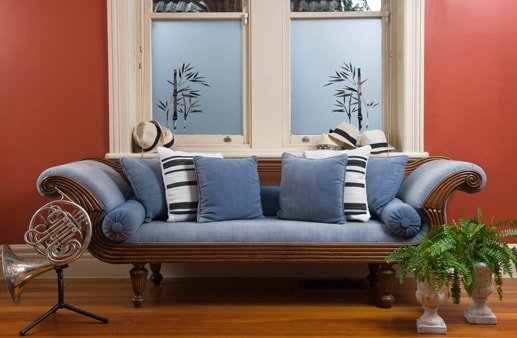 A range of designs to choose from
Decorative patterns – decorative frosted film for glass doors are a great way of improving privacy of your entry doors, without completely impeding your view outside.
Plain film – Opaque frosted glass window film is a great addition to any bathroom. They allow light to pass through, while offering great privacy.
Custom artwork – Go all out and get your very own artwork cut out on our frosted glass film! Let your creativity flow and transform your living or workspaces with a custom work of art.
Shop online with confidence
Shop our great range of frosted glass window films to have them delivered straight to your door. With flat rate delivery across the country, your very own frosted glass windows are closer than you might think.