Bring your old plain glass windows to life
Frosted glass is a versatile and inexpensive way of bringing your old plain glass windows to life. And because you can even have a pattern or custom-made decorative frosted window decal on it, your choices for bringing your windows to life are endless!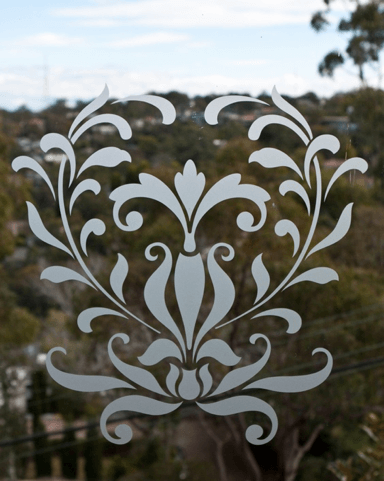 Perfect for the home or workplace
There are many uses for frosted glass around the home or workplace. For example, frosted home window decals are a great way of improving the privacy of your home living spaces, without compromising the amount of light flowing in. Not only does this increase your home's security, but with frosted window decals cut out into its design, it looks great too!
Frosted glass stickers come in a range of shapes and sizes for you to apply on virtually any glass surface. And because our frosted window decals are completely removable, you won't have to worry about a sticky mess on your windows when you do. Browse our range of home window decals for some inspiration and get started today!